My Commitment To Helping You Discover Your Most Exciting Natural Ability
Astral projection isn't taught as readily as yoga or meditation and if you were to find an instructor or a book on astral projection, you're not guaranteed to become an astral traveller once you've finished with their program or book.
The truth is, it's as hard to find a good astral projection instructor as it is to find a needle in a haystack. And even if you did, it can be highly costly. Some of the top instructors will charge upwards of a $1000 for a seminar. And that doesn't include the transportation and accommodation costs.
And even though the benefits of astral projection are easily 10 or 20 times more than that, it's still not affordable for many people.
I don't believe that this should be the norm. As someone who has benefited greatly from astral projection and seen the effects first hand, I believe that astral projection should be a skill that everyone who is willing to can develop.
That's why I made the Steve G. Jones' Explorations Beyond the Body and Steve G. Jones' Explorations Intensive programs. So that the most effective techniques and the best teaching methods are given to you without the exorbitant fees.
A Lifetime Of Adventure And Enlightenment
Imagine flying. Being at the top of the Eiffel Tower. Running with elephants in the African Savannah. Exploring faraway planets while swimming through the Cosmos.
Imagine meeting other enlightened and conscious minds in the astral realms. Discover new entities and beings.
Become reconnected to the Universe and to one another. Achieve spiritual transcendence.
It's all yours if you choose to act today and make sure that your natural skill of astral projection does not go to waste. Don't put it off because this is a skill that will turn your life around. Let today be the start of your great journey.
And To Ensure Your Success With Astral Projection
Here Are 4 Powerful Bonuses:
Because I want you to experience the joys of astral travel as soon as possible, I am giving you these 4 bonuses for free. I've specifically chosen these 4 as I know that they will enhance your learning.
Bonus 1: Astral Projection Secrets Revealed (eBook 35 Pages)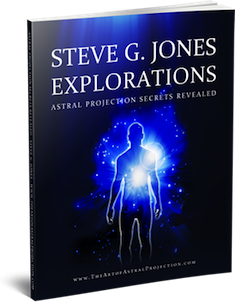 Discover astral projection secrets never before revealed. This valuable book of powerful knowledge is everything you've ever wanted to know and will act as your go-to guide when you need instant clarification.
I recommend you read this eBook before the sessions as it will greatly boost your understanding and mastery of astral projection. Once you've read it, you will discover:
The 4 most important attributes you'll need in order to astral project and how you can cultivate them The amazing adventures and benefits you'll experience upon learning how to astral project The 4 keys to successful astral projection – think of these as insider tips!
An in depth explanation of astral projection, astral planes, and the science behind them What happens to you when you achieve the highest astral plane and the emotions that reside on that plane The Body Density scale – from your physical to your spiritual body, this scale will explain your various forms The beautiful and exciting history of astral travel in Egypt, Tibet, and Greece 9 tips of perfect projection – The Steve G. Jones Way The highly praised and effective Rope Technique to induce visualization and projection The 3 most common mistakes you can avoid before you even attempt to astral project
The exercises within this eBook will help you access high vibratory realms of thought. Keep coming back to it throughout the training to fully absorb this wisdom within its pages. Each time you read the eBook something new and meaningful will pop out at you.
Bonus 2: Astral Viewing Secrets Revealed (eBook 35 Pages)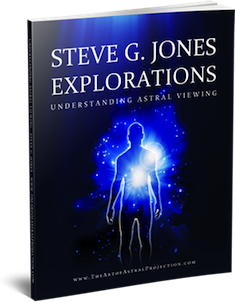 Go from astral apprentice to astral expert in the shortest amount of time possible. This eBook will teach you the amazing skill of astral viewing – you'll be able to locate anyone and anything, anywhere, anytime in the 3-dimensional world.
This eBook will also give you an edge in the waking world, allowing you to live with more joy, peace, and success on the physical realm. Once you've read this eBook, you will discover:
The difference between remote viewing and astral viewing and why the astral viewing will give you the upper hand in experiencing the physical world.
Not just other countries and planets, but other Universes as well!
The 7 Planes of Existence and how you can travel to each of them
The shocking yet fascinating history of remote viewing and it's applications to astral viewing and projection
The importance of binaural tones and their effect on your mind and mental programming
The 5 Brain Waves that you function primarily on and how to reach each of these 5 states for a variety of benefits
How to open up your 7 chakras so that your life force may flow freely and aid you in astral projecting
How to eliminate mental barriers that are preventing you from astral viewing
Step by step instructions that will guide you to your first astral viewing experience
The benefits of astral viewing are immense and is a skill that will prove useful to you time and time again.
Bonus 3: Extended Advanced Astral Projection in Theta Module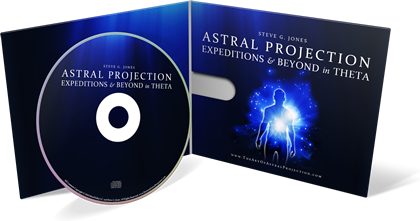 Enjoy waves of tranquility wash over your body as you enter into your deepest state of relaxation. As you listen to the audio track, your subconscious will translate the stereo frequencies into theta brain waves.
In addition, you will enjoy:
A proven method of putting your mind at ease – Use this track whenever you're stressed or anxious
Serene sounds of the ocean to calm your wandering conscious mind
A deep theta meditation where you will be able to break the Time-Space Barrier and tap into the all-knowing Universal Mind.
The ability to see anything, anywhere by collecting data from the Universal Mind's information streams
Bonus 4: Extended Astral Projection Meditation Session with Binaural Tones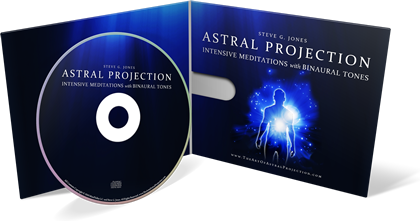 Subliminal recordings are a wonderful way to deliver a positive message to your subconscious mind without your conscious mind being aware of the actual words spoken. As relaxing music wafts through your ears, you will be programmed to be able to astral project easily and effortlessly.
NOTE: These tracks are specifically sound engineered so that the positive suggestions are masked and are complemented with binaural beats.
This is the perfect way to penetrate your conscious mind's mental barriers so that you can reprogram your subconscious for much smoother astral projections.
This track is also an excellent troubleshooter should you find you have any difficulty with astral projecting. Just listening to it once is enough to reap the benefits.