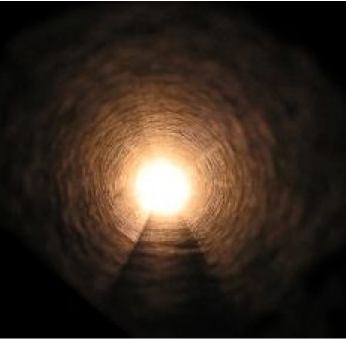 BBC Radio 4 Producer Amanda Hancox talks with doctors and researchers about Near Death and Out of Body Experiences.
Show Me Heaven
By Amanda Hancox
As more and more people come forward with accounts of near-death experiences, new research is about to examine the out of body experience to see whether mind and body really do separate at the point of death.
It is only 30 years ago that the term near-death experience was coined. An American researcher, Raymond Moody, used it to describe the reports of a large number of people who, whilst apparently dead, had seen deceased relatives, tunnels of light, life reviews and felt an overwhelming sense of peace, before being resuscitated.
Recent studies have shown that one in 10 people who have had a cardiac arrest report an near-death experience (NDE). These experiences are reported across many cultures and religions. Some believe they offer a glimpse of an afterlife while others see them as the result of a dying brain.
In March Dr Sam Parnia and Professor Peter Fenwick will begin a year-long study, looking at patients who have had cardiac arrests to find out if they have had any experiences or memories whilst their heart stopped beating.
In particular they are interested in those who report an out-of-body experience (OBE), when the "experiencer" looks down on their body and surroundings from a height.
At Hammersmith Hospital and 12 other hospitals across the UK, symbols will be placed in strategic places so that only those who have an OBE will be able to see them.
"If these claims are verified" says Dr Sam Parnia, "then this will have a huge implication for science because what it would indicate for us is that our current understanding of mind, body and brain isn't sufficient and that it is possible for the mind/consciousness to separate from the brain at the end of life."
However, a similar but small scale study at Morriston Hospital, Swansea, last year was inconclusive. Over a five-year period eight out of 39 cardiac arrest patients had a NDE and of those only two had an OBE. Unfortunately, neither of them was in the right place to spot the symbols.
Click here to continue reading >>
Related Posts: